Windows Central's Zac Bowden is the go-to correspondent for any rumors about Microsoft Surface, his last report is that the Surface Duo 3 is dead, or at the very least, a device in the same mold as the Surface Duo 1 and 2 is dead. There might someday be a Microsoft device branded "Surface Duo 3," but the Surface Duo form factor — a dual-screen device with a hinge 360 degrees – dead. The report says Microsoft is now working on a "more traditional foldable design, with a 180-degree hinge, foldable inner screen and outer screen cover" — in the same vein as the Galaxy Fold.
The Surface Duo line is designed for two of the most awkward Android devices on the market. Instead of the tall, skinny screens that Android phones typically use, both Surface Duos used short, fat displays, making the Duo line the largest smartphones on the market. The original Surface Duo was planned to run the canceled "Windows 10X" operating system, which would have taken advantage of the screen's unique aspect ratio. When that OS was scrapped, the project was salvaged as Android Phone, but those short, greasy screens led to a lot of bad Android app layouts, with limited vertical screen space further reduced by Android's large headers and tab bars. Microsoft seems to have wanted to hit the same basic layout as the Moleskine notebook, but Android apps just aren't designed for that aspect ratio. Plus, even when folded, being significantly wider than any other smartphone on the market makes it difficult to try and hold in one hand.
After two near-identical iterations, it seemed Microsoft was going down an "extremely broad" line of thinking. The report says the canceled Surface Duo 3 would have had "narrower and taller edge-to-edge displays," which would have positioned the phone in a more sensible form factor.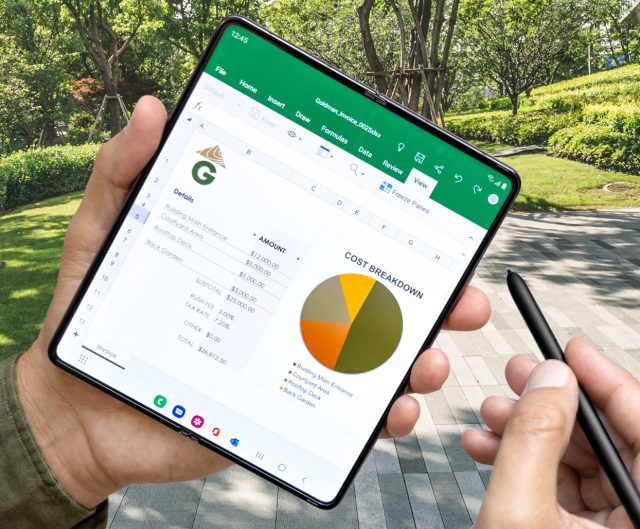 With those plans dying out, what is known as the "third generation Duo internally" will be a more foldable smartphone, and it's not clear if it will be called "Surface Duo 3" or not. As we argued in Our review From the original device, equipping the device with a continuous internal screen would be a huge improvement over the dual screen design. With one large foldable screen, you still get all the functionality of a dual screen via the Android software's split-screen mode but with the added benefit of having one large screen for tablet apps, movies, games, and websites.
Besides the incompatible Android form factor, Microsoft's Android phones had a host of other issues that the company would need to fix. The Surface Duos have always felt like experimental foldable devices, and that compromise might have worked if it wasn't for the full price tag of a true foldable phone. The $1,400-$1,500 price tags weren't competitive for what were essentially two smartphones glued together, so you have to wonder what's going on with Microsoft's supply chain. Microsoft's Android software division was also a mess, with the company outsourcing the Surface Duo 1 OS up to two months before release and shipping as a disastrous result of a buggy build of Android. Microsoft has since bought the team that was outsourcing its Android devices, but so far, Surface Duo customers have seen The worst in its class Android update history.
The report describes Microsoft as wanting to make its Android phone work better with Windows via an internal program called "Perfect Together" that builds Apple-style integrations between phone and laptops/desktops. Despite the Surface Duo's failure, Bowden says Microsoft is "integrated" with Android and "eager to expand its Android smartphone offering" beyond the new foldable device. The report says that Microsoft has prototyped several ideas for Surface phones along the lines of "mainstream" tablets that may one day ship.
It looks like we'll be waiting a while for Microsoft's next Android phone, as Bowden said the foldable device "doesn't have a concrete shipping window for the device in place yet, which means it's unlikely to be ready in time for this fall."
"Typical beer trailblazer. Hipster-friendly web buff. Certified alcohol fanatic. Internetaholic. Infuriatingly humble zombie lover."