At least 15 people were killed and 10 injured in a "mass collision" that occurred Thursday on a highway in Canada, according to the Royal Canadian Mounted Police.
The accident occurred on the Trans-Canada Highway between a semi-trailer truck and a bus near the town of Carberry in southwestern Manitoba, according to the Royal Canadian Mounted Police.
The collision occurred at about 11:40 a.m. local time. Police said the semi-trailer was traveling east on Highway 1 when it hit the bus, which was traveling south on Highway 5, as the bus was crossing the eastern lanes.
"Immediately it became clear that this was a mass casualty situation," Superintendent Rob Lawson, the Manitoba Major Crime Services officer in charge, told reporters during a news conference Thursday night.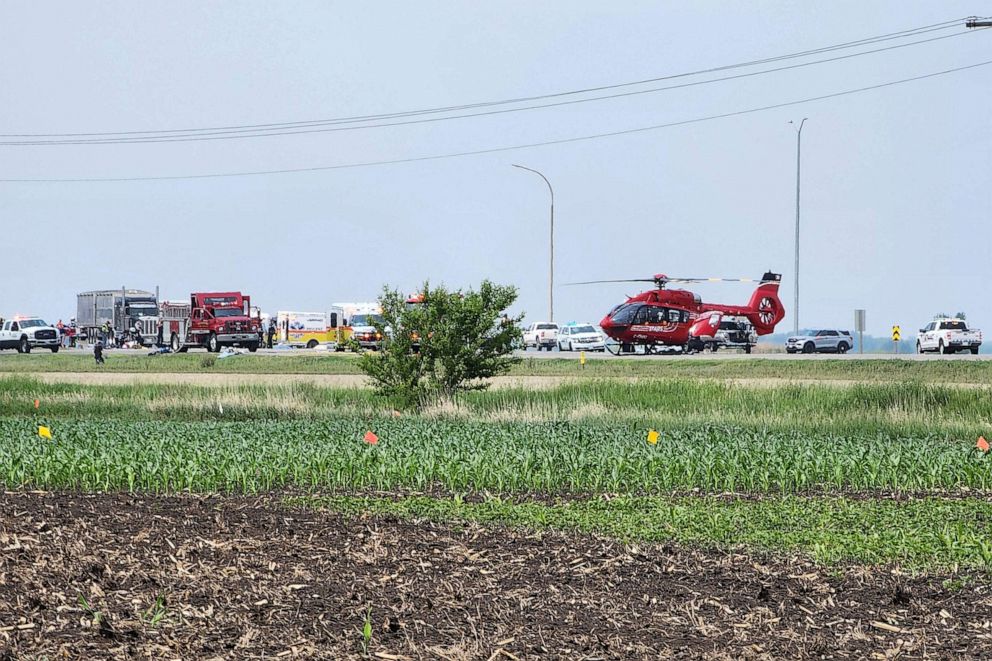 The bus was carrying 25 people, most of them elderly, according to Assistant Commissioner Rob Hill.
Hill said that 10 people were taken to hospital with various injuries. He said the local medical examiner was working to confirm the identities of the dead.
"For all of you out there waiting, I can't imagine how hard it must be not knowing if the person you love the most is coming home tonight," Hill said during the press conference.
Authorities said both drivers survived the accident and are in hospital.
Lasson stressed that it was still early days but that the incident would be fully investigated.
"We need to be aware of the fact that there may be a mistake, and if so, there may be a criminal element to this investigation," Lawson said, calling it "a large and complex investigation."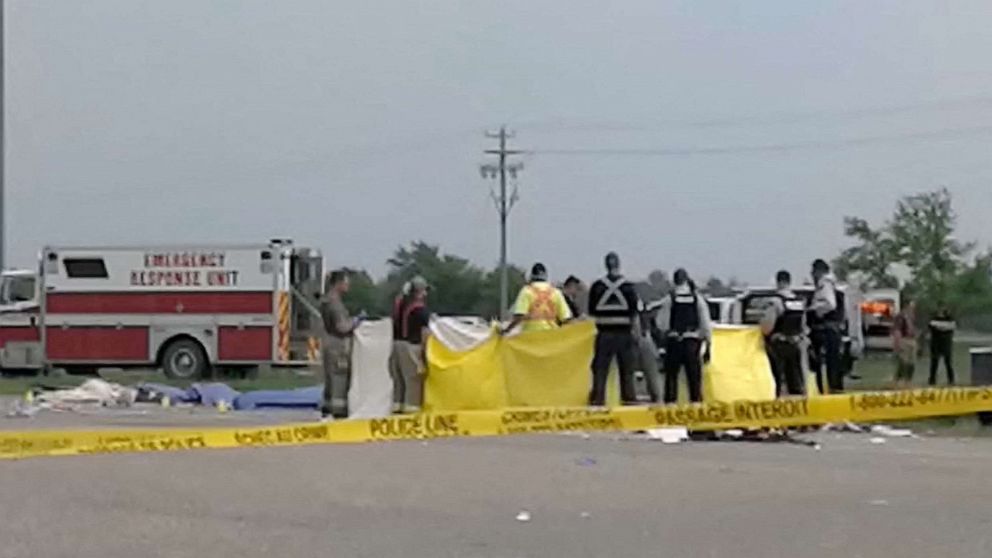 The head of the truck company involved in the accident, Dai & Ross, that they will fully cooperate with the investigation and "offer whatever assistance and support we can."
"All of us a day You and Ross are heartbroken by the tragic news out of Manitoba this afternoon, "Day Ross & CEO William Doherty said in a statement to CTV. Thoughts all day Ross and I are with those who lost loved ones in this horrific accident, and we hope those injured recover."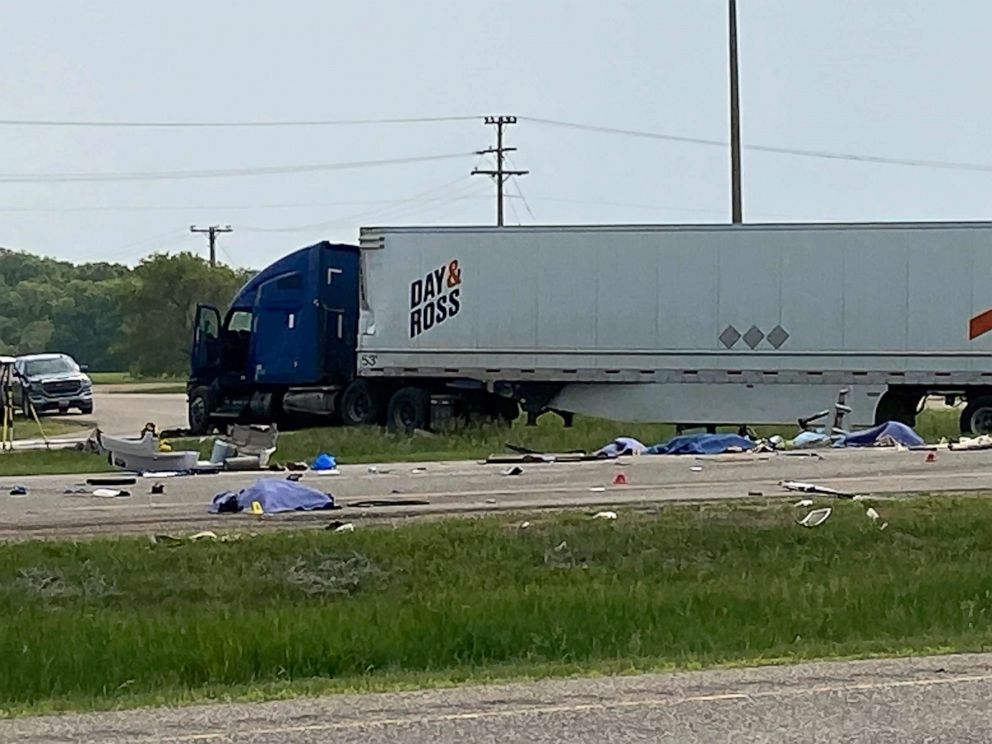 Canadian Prime Minister Justin Trudeau called the news of the plane crash "incredibly tragic."
"I send my deepest condolences to those who lost loved ones today, and keep the wounded in my thoughts." chirp. "I can't imagine the pain those affected are feeling – but Canadians are here for you."
ABC News' Aleem Agha and Eli Kaufman contributed to this report.
"Infuriatingly humble analyst. Bacon maven. Proud food specialist. Certified reader. Avid writer. Zombie advocate. Incurable problem solver."